---
Sofía Vergara and Heidi Klum dropped major friendship goals on Instagram this weekend. The America's Got Talent judges are gearing up for the new season (which, based off their posts, seems to have begun filming!) and showed off their totally toned legs and booties in a new video.
Both Sofía and Heidi shared the video to their prospective Instagram accounts. "Amigas ❤️," Sofía captioned her post. Heidi teased the upcoming AGT season in hers, writing "And so it begins……❤️❤️🥳 @sofiavergara 🥳 @agt."
The women also wore nearly matching dresses. Heidi's was green and Sofía's was hot pink, but each had a slit at the bottom—which showed off both stars' super sculpted legs. In the video, the pair is holding hands and strutting across a room toward an open elevator, which closes a little too soon for them to get into it. Still, it makes for a funny ending to a totally powerful moment.
"THAT'S how pretty girls walk… 🔥🔥🔥," wrote one commenter on Sofía's post (sadly, Heidi has her comments turned off). Obviously, lots of "❤️" and "🔥" were dropped, too.
It def isn't surprising that Sofía, 50, and Heidi, 49, look so toned and confident in this video. While Heidi is a little more mum about her specific workout routines these days, she has shared that she lives a very active lifestyle and loves to walk, dance, and ski, based on her Instagram posts.
In 2017, Heidi also shared that she likes walking on the treadmill with ankle weights and "rear-focused butt lifts," per PEOPLE. Fun fact: Heidi insured her legs for $2.2 million (!!!) in 2011.
This content is imported from poll. You may be able to find the same content in another format, or you may be able to find more information, at their web site.
Sofía likes to share the occasional Instagram post to update her fans on her fitness journey. The AGT judge often works out with her personal trainer, Jennifer Yates. Sofía also likes to work her booty, according to Jennifer.
"Twice a week we'll do butt exercises because that's the area she really loves to focus on," Jennifer told Marie Claire in 2017.
For specific exercises, Sofía does leg lifts with resistance bands and ankle weights, and squats, per Marie Claire. The Modern Family actress reportedly hates running, but does enjoy walking on the treadmill at an incline. I wonder if she's tried the 12-3-30?
Whatever their routines, both Sofía and Heidi were killing it. Go off, queens!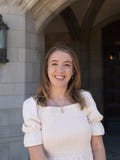 News Editorial Assistant
Olivia Evans (she/her) is an editorial assistant at Women's Health. Her work has previously appeared in The Cut and Teen Vogue. She loves covering topics where culture and wellness intersect. In her free time, she enjoys cooking, running, and watching rom-coms.