Nothing says "spring" quite like a run in the *perfect* temperature—not too hot, not too cold, juuuuuust right. But if you've recently been breaking out your running shoes again ahead of the summer, you might notice they need an upgrade. Luckily,
On Running has you covered. The brand is currently offering up to 50% (!!) select running shoes and socks (because, if you're going to buy a new pair of shoes, might as well snag some socks while you're at it, right?) ahead of Memorial Day.
On Running is one of the best brands out there ATM for running shoes and apparel. In fact, the brand filled three slots in WH's 2022 Sneaker Award winners, so you know our editors here swear by some stellar On Running selections.
The sale currently offers discounts on some of On Running's best shoes, including the Cloudsurfer 6, the Cloudeasy, the Cloudflyer Wide, and the Cloud Hi. For those looking to actually replace your go-to running kicks, the Cloudsurfer or Cloudflyer are great options. Both shoes offer a ton of support and stability.
The Cloudsurfer is specifically made for distance road running, so it's a great alternative if you're currently in marathon training mode. The Cloudflyer, on the other hand, includes On Running's Helicon technology (meaning lots of lightweight support) which is ideal if you prefer running off-trail. It's also offered in a wide style. The best part though? Both shoes are currently marked down 30% off their original price.
If you're looking to simply up your leisure shoe game, the Cloudeasy and the Cloud Hi are exactly what you need. The Cloudeasy—currently 30% off—is a simple, but stylish selection. If you love the convenience of slides but want a little more support—that's your pick.
The Cloud Hi—marked down by 47%—is great for people who love walking legit everywhere. Plus, with its high-speed lacing, you'll never be slowed down. While you're loading up your cart, consider adding some socks, too. The On Running Low (and High) socks are also 50% off RN. Happy shopping!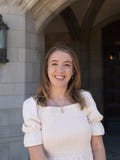 News Editorial Assistant
Olivia Evans (she/her) is an editorial assistant at Women's Health. Her work has previously appeared in The Cut and Teen Vogue. She loves covering topics where culture and wellness intersect. In her free time, she enjoys cooking, running, and watching rom-coms.