Halle Berry was strong and glowy all over in a foggy mirror selfie she posted on Instagram this week.

The actress, 56, wanted to spread some self love vibes.
Halle takes caring for her body super seriously—she exercises six days a week with a personal trainer and eats a keto diet.
---
Halle Berry, 56, was totally glowing in her most recent Instagram pic. The star posted a foggy mirror, (probably) naked selfie on Wednesday. She looked super toned and confident—which makes sense because the post was all about self love.
"Hump day self love 🤍," the star captioned her photo. It seems like the pic may have been snapped in a bathroom, or even in a shower. You can see two (!) shower heads in the background. Perhaps Halle is also partaking in a spa day? That's a real act of self care!
Obviously, Halle's fans had lots to say in the comments. "Mother you are showing out now," wrote one fan. (And ICYDK, the Internet is calling powerful women "mother.") "Slay queen 💯🔥😍😍😍," wrote another. The comments section might as well have been on fire with how many "🔥" were dropped.
Yes, Halle does slay in this pic (and always) but how does the star achieve such a strong glow? Halle hits the gym a lot. In fact, she only takes off Sundays, according to Women's Health UK.
The actress works out with personal trainer Peter Lee Thomas and gets up to all kinds of exercises—including weighted lunges, stairs with weights, squats and plyometrics (which blends cardio and strength training).
This content is imported from poll. You may be able to find the same content in another format, or you may be able to find more information, at their web site.
Halle likes to do her own stunts in her roles. For some, like her role in Bruised in 2020, that means upping her exercise regimen, too. Halle trained in five (!!) versions of martial arts for her role: Brazilian jiu jitsu, judo, Muay Thai, tae kwon do, and kickboxing, per Women's Health UK.
Halle also enjoys less intense activities like yoga and skateboarding, and she's a big fan of sharing her fitness journey with her followers for Fitness Fridays.
As for her diet, Halle sticks to a keto plan: a low-carb, high fat diet plan to kickstart ketosis in your body (a bodily process that burns fat rather than carbs for energy). It's important to note that Halle uses this approach because she has type 1 diabetes, per Insider, so you should always consult a doctor before making significant changes to your diet plan.
For breakfast, Halle usually has a smoothie of some kind, while lunch may be anything from a salad with zucchini noodles, to a tuna wrap, to a burger sans bun. For dinner, Halle might have arctic char with salsa, or instant pot white chicken chili, per BYRDIE.
Halle may dedicate a lot of effort to caring for her body through her diet and exercise, but I think the most important thing is that she's treating it with love. Go off, Halle!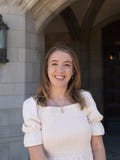 News Editorial Assistant
Olivia Evans (she/her) is an editorial assistant at Women's Health. Her work has previously appeared in The Cut and Teen Vogue. She loves covering topics where culture and wellness intersect. In her free time, she enjoys cooking, running, and watching rom-coms.