Halle Berry, 56, totally smashed an intense #fitnessfriday workout in her backyard in this Instagram video.

The Catwoman actress shared clips of herself running around cones, doing Russian twists with a medicine ball, and using an ab wheel.
Halle works out six days a week with her trainer, Peter Lee Thomas.
---
If you're looking to get outside to exercise as the weather warms up, but don't know where to start without gym equipment, look no further than Halle Berry's Instagram. Yup, the 56-year-old actress just totally smashed another super intense workout routine—this time in her backyard. TBH, I'm super inspired!
Halle's video, another #FitnessFriday from last week, chops together clips from a backyard workout, which include squats, running, Russian twists, ab wheel drills, and the incorporation of a 15-pound medicine ball. All of Halle's favorites! The reel was soundtracked to "What It Is" by Doechii (which I am currently adding to my workout playlist).
Halle plugged that her workout plan was created by her longtime trainer Peter Lee Thomas, and is available on her wellness platform, Re-Spin. "What I love about this [workout] is that anyone can do it. So let's go y'all," Halle wrote in her caption.
I wasn't the only one inspired by this epic workout slay. Halle's followers were sounding off praise in the comments. "You are an inspiration ❤️❤️❤️," wrote one fan. "I need your trainer AND your drive!" wrote another. Many thanked Halle for being their dose of fitness inspo of the day. "Get it Halle, hard work pays off and you're definitely a great example of how it has worked for you. 🙌🙌🙌."
Halle def puts in a lot of hard work when it comes to her fitness regimen. The Catwoman actress works out six (!!) days a week (she takes off Sundays) and seems to be constantly incorporating new aspects into her workouts, as seen on her Instagram.
Just last month, she shared a video using battling ropes, a bosu, and a medicine ball. Halle also likes using wrist weights, dumbbells, and jumping rope to switch up her routines. This queen gets that to keep a consistent workout schedule, it's good to switch it up!
As for how she fuels her body, Halle follows the keto diet. She may also intermittently fast, because the actress skips breakfast (Psst: you should totally eat breakfast!), but drinks a glass of water with lemon every morning, her trainer Peter Lee Thomas told Hollywood Life in 2019.
This content is imported from poll. You may be able to find the same content in another format, or you may be able to find more information, at their web site.
After her water, Halle fuels her workout with coffee and pre-workout protein (usually Can't Beet This by Purium). Once she exercises, Halle will eat something significant like steak and dark greens (kale or spinach).
Halle will also snack on veggies, like avocado or cucumber slices, throughout the day. She also loves lamb chops, so she'll usually have that with broccoli or another veggie for dinner. Her favorite bedtime snack? Bone broth.
Thanks for all the inspo, Halle! All you do is slay!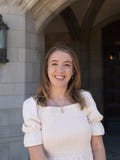 News Editorial Assistant
Olivia Evans (she/her) is an editorial assistant at Women's Health. Her work has previously appeared in The Cut and Teen Vogue. She loves covering topics where culture and wellness intersect. In her free time, she enjoys cooking, running, and watching rom-coms.