Molly Sims shared a very real slice of life in her most recent workout video on Instagram.

The model and actress was doing a Pilates workout while her son, Grey, was watching videos on a stretching table nearby.
Molly usually gets up at around 6 a.m. to squeeze in a workout before her kids wake up. She likes HIIT, Pilates, and the Tracy Anderson Method.
---
Everyone knows Molly Sims is practically the queen of fitness. The model and actress regularly updates her followers on the workout routines and eating habits that keep her feeling full and healthy. Most recently, she shared a very #relatable video on her Instagram. She was completing a Pilates workout while her son, Grey, was close by watching videos on a tablet.
"Momin'," she captioned the post. The actress was doing leg lifts on a Pilates reformer and it seems she even added ankle weights to make the workout even more intense. Her son, and Molly, seemed totally unbothered by each other. Talk about living the Mom life!
Molly's followers were loving the dose of reality. "Absolutely fabulous and hard-working 👏🏻👏🏻👏🏻," one follower wrote. "Whatever you gotta do to get it done mama !! Feeling you ❤️," another penned. Another joked that Grey was mimicking their gym habits: "I'm with him! 😂."
Molly regularly speaks to keeping her fitness routine in check while taking care of three children. The model previously told The Newsette in 2019 that she typically gets up at 6 a.m. to get in a workout before her kids wake up for the day.
Molly says she starts her day with a dance workout or a dose of the Tracy Anderson method with a trainer. (ICYDK, the Tracy Anderson Method relies on repetitive movements, lots of reps, and light weights to fatigue the muscles). She will also switch it up with some Pilates (obvs) or HIIT routines from time to time, per Hollywood Life.
This content is imported from poll. You may be able to find the same content in another format, or you may be able to find more information, at their web site.
"I usually only get about 20 minutes in before one of my kiddos interrupts and tries to join me," Molly told The Newsette. It seems she's been able to find a way to keep her workout going, even with her kids around!
Beyond all that, she and her family love active vacations (think: skiing and ziplining). Here's proof:
In terms of nutrition, Molly keeps her body strong through intermittent fasting—which means she usually eats breakfast around noon. For some of her daily meals, she usually opt for some eggs, veggies, or a blueberry smoothie with Vital Proteins powder, she previously told Women's Health.
Whatever she eats or however she exercises, Molly's main focus is making herself feel good.
"It's more about living healthy and how you're feeling," she previously told Women's Health. "I truly, truly don't like the word 'diet.' I don't even like the scale. I use a pair of jeans; the jeans don't lie I can tell you that."
Right on, Molly!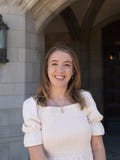 News Editorial Assistant
Olivia Evans (she/her) is an editorial assistant at Women's Health. Her work has previously appeared in The Cut and Teen Vogue. She loves covering topics where culture and wellness intersect. In her free time, she enjoys cooking, running, and watching rom-coms.