Shania Twain, 57, flaunted her totally toned abs and legs at the CMT Music Awards over the weekend.

The "Man! I Feel Like A Woman" singer won the Equal Play award during the ceremony.
Shania enjoys going for long walks and horseback riding, and tries to incorporate "greens" into her daily diet.
---
Shania Twain once said, "the best part about being a woman is the prerogative to have a little fun." The best part about being Shania Twain, though, could be a few things: her ability to write an incredible country song, her ability to win awards for those country songs, or, the most recent addition, her totally sculpted abs and legs at the CMT Music Awards over the weekend.
The "Man! I Feel Like A Woman" singer attended the CMT Music Awards on April 2 in Austin, Texas. In addition to accepting the 2023 award for Equal Play, the country music star was toned and chiseled all over—in two incredible looks throughout the night.
Shania's red carpet look showed off her super strong legs, plus a peek of her abs. The sheer, red-and-black butterfly-printed dress was also the perfect accent to Shania's red hair. It was a total country music slay.
My personal favorite was Shania's second look. During the show itself, the "Giddy Up!" singer switched into a purple two-piece set: a crop top and short shorts that put her abs of steel on full display. Shania completed the ensemble with tall black boots and a matching cowboy hat, making it peak Shania.
If you're wondering how Shania achieves her toned physique, the country singer actually leads a very healthy lifestyle. In addition to the cardio that is touring, Shania enjoys horseback riding and going for long walks to keep herself energized. In fact, she apparently always has a set of walking shoes on her!
If you really want to emulate Shania in your fitness routine, the country star recently partnered with Apple Fitness+ to create a set of workout-specific playlists inspired by her discography—including sets for yoga, strength training, spin, and running. If you have an Apple product, just download the Fitness app and subscribe to Apple Fitness+ to access the classes.
Whatever her workout, Shania likes to keep it fun. "Do what you love, so it feels like burning energy instead of a job!" Shania said, in a recent press release for her Apple Fitness+ classes, per Pop Sugar.
This content is imported from poll. You may be able to find the same content in another format, or you may be able to find more information, at their web site.
As for her diet, Shania sticks to the basics. She loves to start her mornings with a simple smoothie that includes coconut water, avocado, and an apple, she told The Cut in 2017. She relies on smoothies so much, she even said she brings a blender everywhere she goes.
Shania also incorporates greens into her daily diet, keeping it as natural as possible. "I make sure I'm eating greens every day, and nuts, and food that's not processed," she told the Las Vegas Review-Journal.
Great philosophy. Go, Shania!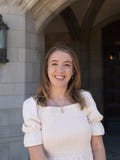 News Editorial Assistant
Olivia Evans (she/her) is an editorial assistant at Women's Health. Her work has previously appeared in The Cut and Teen Vogue. She loves covering topics where culture and wellness intersect. In her free time, she enjoys cooking, running, and watching rom-coms.